BTS, Blackpink, IU, win big at Mnet Asian Music Awards 2020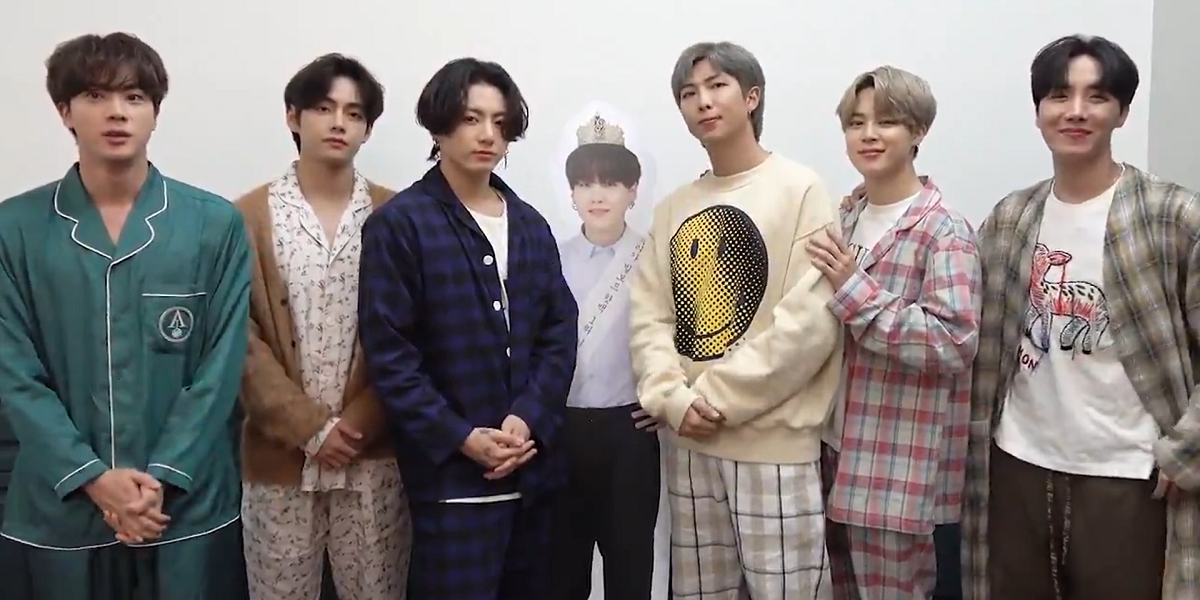 Several K-Pop stars and groups won big prizes at the 2020 Mnet Asian Music Awards (2020 MAMA) held on Sunday night.
Soompi reports that for the second time in a row, BTS bagged all four Daesangs, including "Artist of the Year", "Album of the Year" (Map of the Soul 7), Song of the Year (Dynamite) and Icon. World of the Year.
BTS was also named Best Male Group, Best Music Video (Dynamite) and Best Dance Performance – Male Group (Dynamite), as well as one of the world's top 10 fan picks.
Meanwhile, Blackpink won the award for Best Girl Group and Best Dance Performance – Girl Group (How You Like That). "They are also one of the Top 10 Global Fan Choices."
IU, on the other hand, has won several awards including "Best Female Artist", Best Vocal Performance – Solo (Blueming) and her song "Eight" in conjunction with BTS's Suga won the "Best Collaboration" award.
The event was broadcast live worldwide, hosted by Song Joong Ki. MAMA is one of the major music awards ceremony in South Korea, first held in Seoul in 1999.
Check out the full list of winners below!
Artist of the year: BTS
Album of the Year: BTS ("Soul Map: 7")
Song of the Year: BTS ("Dynamite")
World Icon of the Year: BTS
Best Male Group: BTS
Best Female Group: BLACKPINK
Best Male Artist: EXO's Baekhyun
Best Female Artist: IU
Best New Male Artist: TREASURE
Best New Female Artist: Weekly
Best Vocal Performance – Solo: IU ("Blueming")
Best Vocal Performance – Band: MAMAMOO ("HIP")
Best Dance Performance – Solo: Hwasa ("Maria")
Best Dance Performance – Male Group: BTS ("Dynamite")
Best Dance Performance – Girl Group: BLACKPINK ("How You Like It")
Best Hip-Hop and Urban Music: Zico ("Any Song")
Best Group Performance: DAY6 ("Zombie")
Best Collaboration: "Eight" by IU (produced by and feat. Suga by BTS)
Best of Next: CRAVITY
Discovery of the year: ATEEZ
Best Music Video: BTS ("Dynamite")
Best Scene: MONSTA X
Best OST: Gaho ("Start" of "Itaewon Class")
Favorite Dance Performance – Band: TXT ("Can't You See Me")
Favorite Dance Show – Male Solo: Taemin ("Criminal")
Favorite Dance Show – Female Solo: Jessi ("NUNU NANA")
Favorite Male Group: NCT
Favorite Girl Group: IZ * ONE
Favorite Asian Artist: WayV
Favorite World Performer: SEVENTEEN
Most popular artist: TWICE
Global Top 10 Fan Choice: BTS, BLACKPINK, TWICE, MAMAMOO, SEVENTEEN, ATEEZ, GOT7, TXT, TREASURE, NCT
Best Asian Artist – Japan: Official Hige Dandism
Best Asian Artist – Mandarin: GEM
Best Asian Artist – Thailand: Ink Waruntorn
Best Asian Artist – Indonesia: Rizky Febian
Best Asian Artist – Vietnam: Binz
Best New Asian Artist – Japan: Fujii Kaze
Best New Asian Artist – Mandarin: Chin Siou
Best New Asian Artist – Thailand: Milli
Best New Asian Artist – Indonesia: Tiara Andini
Best New Asian Artist – Vietnam: Amee
Best New Asian Artist: JO1
Notable artist of realization: SEVENTEEN
Inspired achievement: BoA
Best Executive Producer of the Year: Bang Si Hyuk
Best Producer of the Year: Pdogg
Best Composer of the Year: Yovie Widianto
Best Engineer of the Year: Goo Jong Pil, Kwon Nam Woo
Best Video Director of the Year: Lumpens
Best Choreographer of the Year: Quang Dang
Best Artistic Director of the Year: MU: E
– Jannielyn Ann Bigtas / LA, GMA News